In-App Advertising Taking Over The Digital World
Mobile Apps are one of the most effective channels for advertisers to capture consumers' attention. With advanced data tracking and user targeting, in-app advertising is currently the fastest growing form of mobile advertising. Which is why the mobile experts have been creating a wealth of information highlighting the enormous benefits of in-app advertising as it is slowly taking over the digital world.
Audience is close to Advertiser: According to eMarketer users spend two hours and 11 minutes per day using mobile apps, but just 26 minutes browsing the web on a mobile device. This clearly shows that users are switching towards a broader array of apps and this affinity has gradually changed the industry's ad spend model.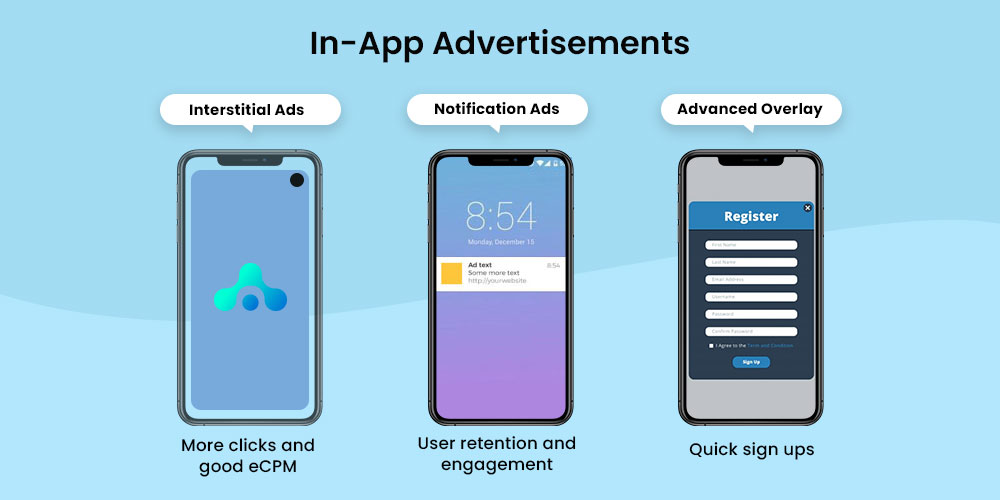 Rightly Done Targeting: In-App ads are more natural that aids advertisers to display at certain key points, ensuring a smoother transition for the users. Besides this, while advertising within apps, it comprises a specific audience set because of direct demographic & geographical data.This shows that the audience can be easily and closely aligned with the advertising and marketing efforts that help the advertisers in getting the best value of their ad campaigns.
Quality CTR: A study has shown that in-app ads perform 11.4 times better in giving leads and conversions as compared to the other ad formats. Secondly in apps, you can advantage the interstitial ads, where the user screen is fully captured with an ad. This way, brand messaging and positioning is not competing against any other ads for the end user's attention and awareness which results in better performance of the campaign.
Device ID: Device ID has become a game-changer for targeted media buying because:
It has a longer lifespan which makes user targeting and tracking prolong abreast with data-rich accuracy.
Device IDs are unique for each device,
Cross-Device targeting through Device Ids to identify users on a device.
Location targeting for effectiveness and accuracy.
Better Viewability: Within apps, there are no ad blockers whether you run display ads, banners, video ads or any other creative, you don't have to worry about it not showing up in front of your target audience.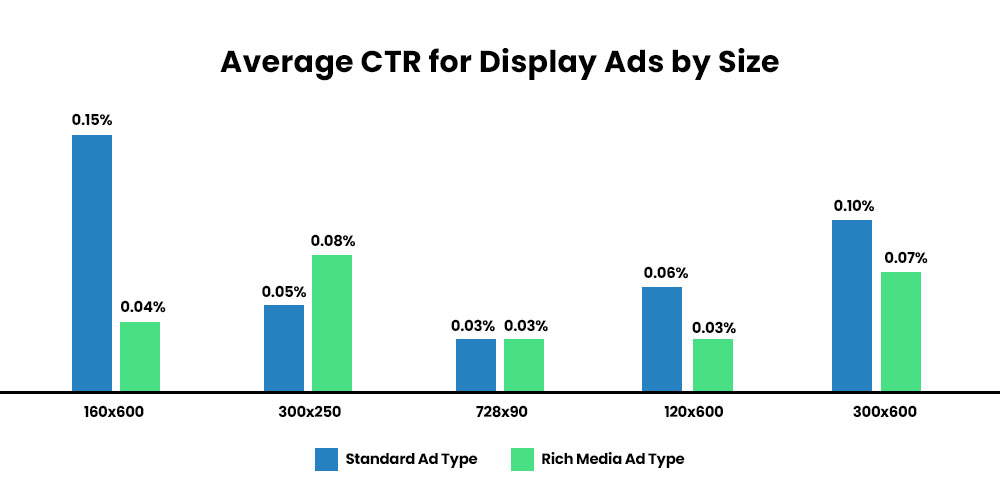 With the daily advancements and innovations in the ad industry, advertisers take advantage of rich data points provided by mobile inventories in terms of user's ad experience and ROI. Applabs being a leading programmatic self-serve platform enables advertisers to manage their campaign effectively and at its best without any third-party involvement.