Leveraging In-App Advertising For Better Performance
Today in the era of Mobile App Advertising, brands have realized the effectiveness of smartphones and the importance of ads that attract, interact and engage the end-users. Owing to more user engagement and conversions, various brands are switching to mobile applications, encouraging marketers to adopt mobile app advertising to reach potential customers than other ways of branding and promoting business.
App Annie predicts that mobile ad spends will reach $290 Billion in 2021 because now people tend to spend more time on smartphone and mobile applications, being homebound during the ongoing pandemic. This has also led ad placement to grow by 70% in 2020. With all such specifications, in-app advertising has proven to be a boon for marketers with worthy investments and benefits that give an extra edge to business. A study showed that in-app ads perform 11.4 times better than normal banner ads, demonstrating why in-app ads are often superior.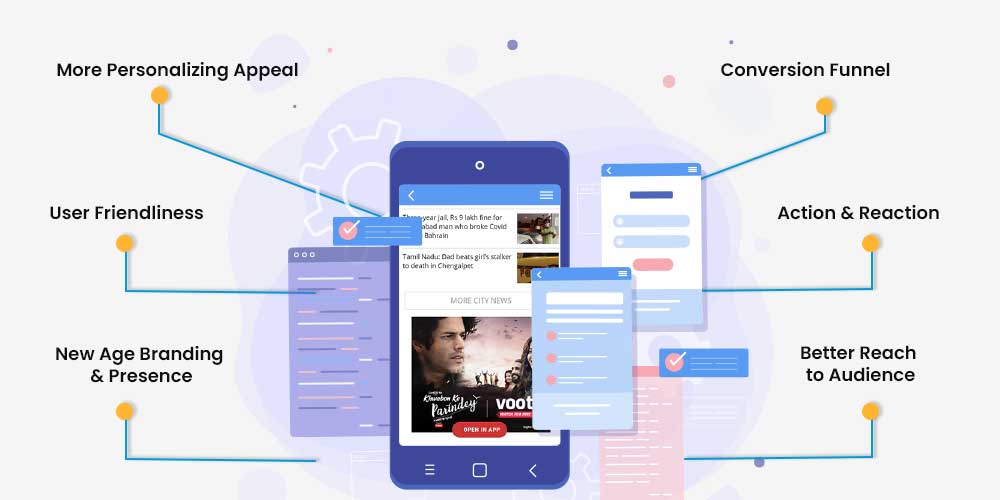 More Personalizing Appeal: In-app ads deliver the personalized content tailored to user's interest and behaviour. Personalizing the ad's content enables an advertiser to know about the user's usage pattern pertaining to their geographies and location and deliver user-centred content. Users feel pampered and get a connected appeal when served with personalized content which further turns into conversions.
User Friendliness: As apps are user friendly so users spend more time on them which is why advertisers can interact better with their audience.
New Age Branding & Presence: In-app advertising gives liberty to an advertiser in experimenting with his business strategies giving his users a new branding experience. A user spends quality time on his phone, encountering different apps in a day that leads an advertiser to play with his branding actions based on the user's encounter and interaction within the app.
Conversion Funnel: In-app advertising allows an advertiser to increase conversion down the funnel wherein, content and utility of the mobile apps act as a push for users whilst focusing on their nature and interest. For example, if a campaign of an XYZ cosmetic product has been run with a KPI of targeting 100 employed women, approx. 80 women who click on an ad to buy a product would drive more leads than just focussing on women of all verticals like, homemakers, students, self-employed etc. This would help advertisers increasing conversion and segregate the KPIs, based on the campaign.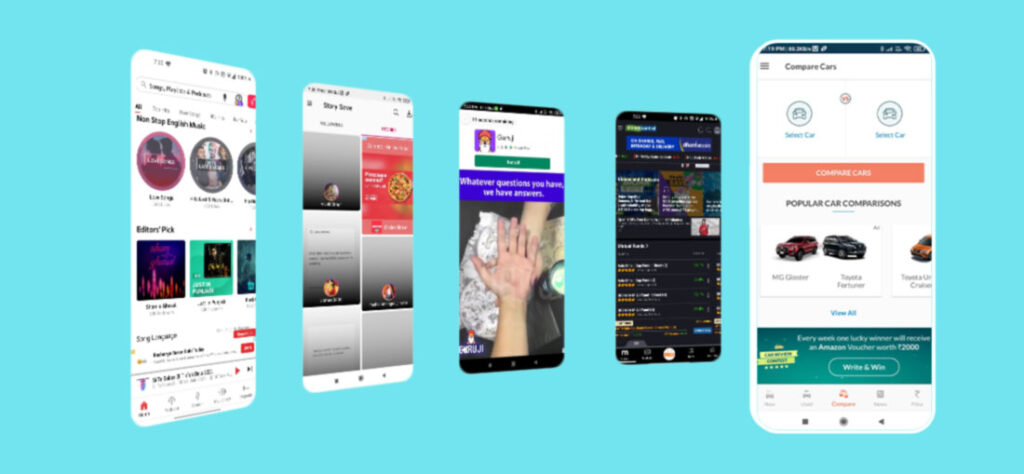 Action & Reaction: It is a better form of revenue generation with more monetisation because the more positively in-app ad acts, the better people react to it. As people feel a personalised connection with ads that reach an audience through the app, advertisers can impress their audience, influencing and encouraging them.
Better Reach to Audience: Smartphones have made a place in everyone's lifestyle, making people dependent on different apps for different needs, throughout the day. Taking the advantage of user's dependency on an app, advertisers can reach their target audience anytime, anywhere and whenever they wish to via in-app ads. It actively engages the users, keeping in mind the user's actions, events and behaviours inside an app.
With so much to offer, the in-app ads are undoubtedly a better choice for marketers.