Fitness Consciousness Resulted Growth in Health & Fitness Apps
The nationwide lockdown and guidelines of social & physical distancing due to Coronavirus persuaded people towards their health. Homebound people have become fitness freaks in such a way that the traditional gym has turned digitized with immense growth and popularity, majorly amongst millennials. This has resulted in more usage and downloads of fitness apps. The September's 2020 published article in the World Economic Forum says that the global downloads of health and fitness apps increased by 46% due to the ongoing trend of online fitness training.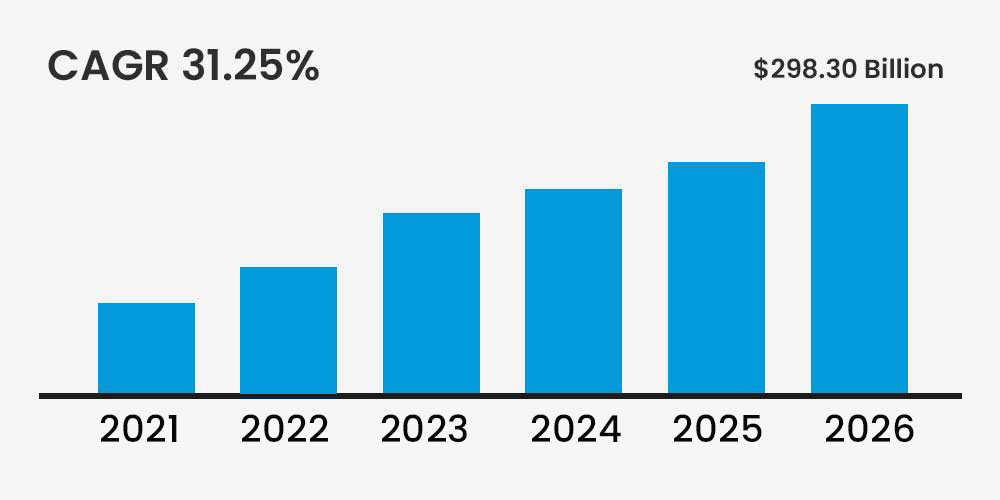 The health and fitness apps are driving the market benefiting people via personalized dietary plans to a variety of workouts, at the convenience and comfort of their home. The daily active users of such apps have also increased by 24% from Q1 2020 to Q2 2020.
Now let's see in detail what the Global Industry Insights say about the Growth in Fitness Apps:
Type of App: The workout & exercise app segment accounted for the largest revenue share in 2020. The segment held over 30% of the global share in 2020. The main reasons behind this growth were that they simplified people's lifestyle and help managed their fitness routine. Secondly to follow social distancing people opted for virtual fitness lessons.
Platform: By platform, iOS accounted for the largest revenue share of 52.6% in 2020. For instance, the active Apple device users increased from 1.4 billion in the first fiscal quarter of 2019 to 1.5 billion in the first fiscal quarter of 2020, according to Apple Inc. Fitness apps available for iOS include Fitocracy, Strava, FitStar, Fooducate, MyFitnessPal, and Nike Training Club.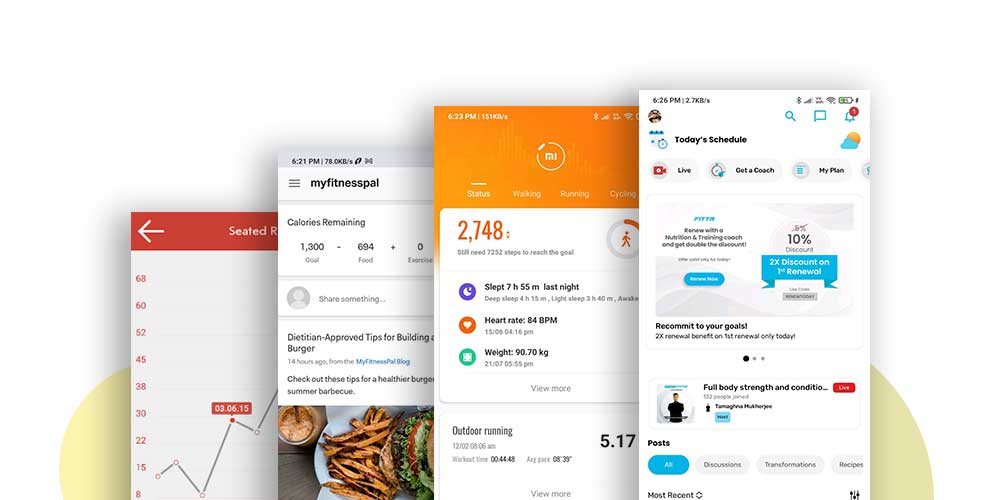 Device: Amongst smartphone, tablet and wearable devices, smartphones accounted for the largest share of 67.6% in 2020. The global  increase in smartphone penetration enabled users to contribute more in the health and fitness sector. In 2019, the global adoption of a smartphone was 65% which is expected to increase by 75% by the year 2022 (source: Grand View Research). 
Geographies: During the COVID-19 related lockdown, 74% of the Americans used at least one fitness app, according to a survey conducted by Freeletics, a provider of artificial intelligence-based fitness and lifestyle training. The lockdown, growing smartphone penetration and health awareness, had a great impact on the fitness app market in Asia. The region saw a significant increase in the downloading of fitness apps. Health and fitness app downloads increased by 47% in Asia Pacific and in India it increased by 157%, according to an article published in the World Economic Forum.
The growth in fitness apps have opened many opportunities for the advertisers too as they can cater to the fitness freak audience through in-app advertising for leads and revenue generation.