Impact of Pandemic on Fintech Industry
The collaboration between finance and technology has resulted in a progressive transformation in different verticals such as banking, funding, investments, loan, stock management and a lot more. Owing to this the Fintech Industry was evolving but the pandemic has drastically accelerated its growth.
Undoubtedly it disturbed the global economies, devastating businesses that have never been seen earlier. But this has effectively pioneered digital approaches making the fintech sector more alive because now everyone has conveniently adapted to online digital solutions. Even an emerging country like Argentina with a wide population of unbanked people drove the increase of 138% downloads YoY in banking apps (source: Apptopia).
The lockdown has improvised the traditional financial methods with the latest solutions and trends. People downloaded the banking or fintech apps to make transactions online and to follow the social distancing norms. This has resulted in a growth of the fintech industry hitting records of global downloads of 15.2%, sessions 20%YoY, and time spent about 9%YoY in Q4, 2020 (source: Apptopia).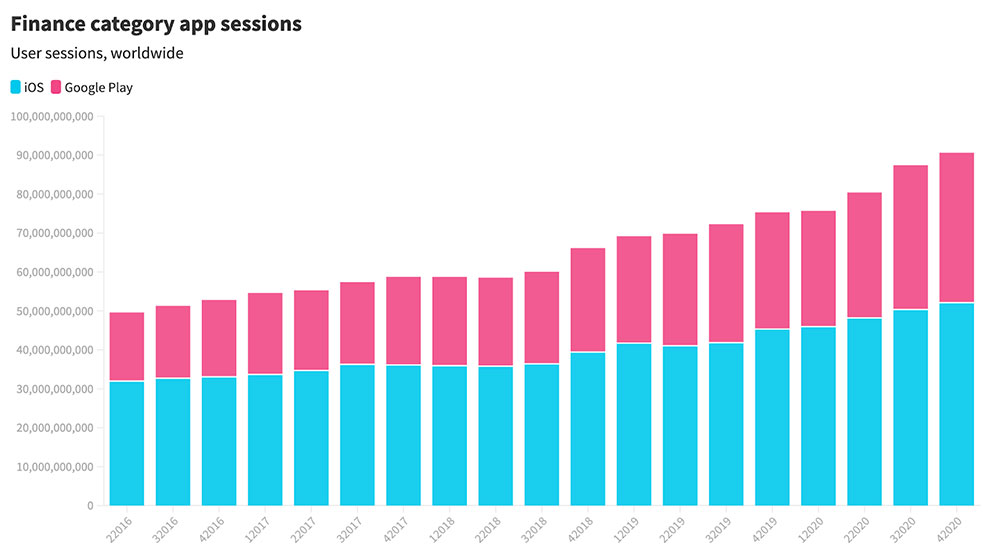 Bridging the gap between the traditional ways of handling money to digital ways of managing it, investment apps are making an exceptional boom across finance apps. There is a spike in its app downloads in countries like the US, UK, Russia and Germany. Wherein, Germany is leading the market with approx. 150% downloads YoY, followed by Russia with approx. 70% downloads YoY in 2020 (source: Apptopia). 
With the accelerating acceptance and adoption of online banking and fintech services, everything has become modernized via smartphones and internet penetration. According to Pitchbook, the venture capital investors invested $1.1 billion in fintech start-ups in 2009 wherein, the investment reached $44.1 billion in the year 2020.
Owing to the penetration of smartphones and the internet, the global mobile payments revenue reached $1390 billion in 2020 which is projected to reach $4600 billion in the year 2025 (source: Statista). On the other hand, the global banking app revenue reached $3.6 billion in 2020 (source: Forbes) which is expected to reach more in the upcoming years because of lucrative forms of banking such as loans, investments, savings, mortgages, etc.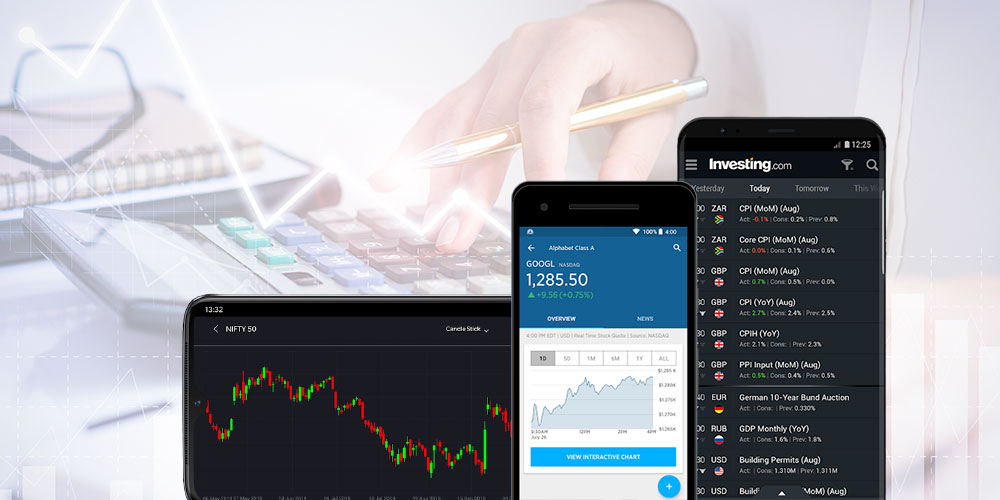 This has also given birth to the Neo banks (a kind of digital bank without any branches and delivers mobile-first financial solutions) wherein, different fintech applications are expanding their licensed digital footholds in the market. Such banks don't have their own license and are counted on the bank partners in providing genuine and licensed services.They have made the financial services easily accessible as it works with user and device friendly APIs and provides instant real-time notifications of all the activities.
Hence, most fintech organizations are now relying on neo banks, ensuring the expansion of their services via one digital platform. Shaping the entire market, worldwide; the fintech industry is becoming a ground-breaking force with all forms of banking and financial services. Therefore, it can be analysed that fintech bridges a critical gap in both the emerging and mature markets through smartphone devices, preferably by Millennials, Gen X and Gen Z.Its emergence has made things exceptionally easier for users such as preventing physical verification, documentation, spending hours in long queues, approvals, funding, investments and numerous activities that can be done and performed within a fraction of seconds through various associated apps.
This digitization of banks and financial services have opened many advertising opportunities too.The advertisers from correlated industries can now reach and engage with the right audience for their brand through in-app advertising.