Secrets of Effective Sales During Festivities 
It's that time of the year again when the festivities are in full swing and the air is buzzing with excitement among people. This also means that brands are supercharged with their tactical marketing tactics to boost their sales. Be it snazzy home appliances, apparel & accessories or trendy add-ons, consumers are gearing up to dive into the virtual shopping landscape. Marketers are also eagerly waiting to captivate the potential audience like never before. This is why, the festive season is like a golden opportunity for brands to reach out to the netizens in full capacity. 
Hence, this festive season become one of the most important times of the year for brands as it opens great opportunities to tap into their prospects and increase sales with the help of various insight-driven performance marketing activities. Here's how they can unlock the secrets for the same.  
Granular & Precise Targeting: This methodology drives higher ROAS as it showcases the ads to the specific cohorts, interested in brands' offerings and content. It also improves the chances of conversion as Granular and Precise Targeting via Self-Serve Platforms such as Applabs segregates the audiences, based on various signals and data. During festive seasons, it can accelerate sales since it provides marketers with users' past actions and behaviours, patterns of making purchases, frequency of engaging with the ad and a lot more. In addition to this, advertisers can also bridge the gap between brands and consumers with content, tailored to their individualized needs which might lead to effective engagement rates too. 
Automation & Recommendation: The blend of Automation & Recommendation is revolutionizing the modern marketing and digital landscape. This helps marketers with predictive algorithms and during festive time, it can actually make a difference in brands' ROI as it automatically suggests to consumers the content and offerings, they want to consume and explore. This is why, the current global automation market revenue is 5.86 billion U.S. dollars which is projected to reach 13.71 billion U.S. dollars by 2030 because it bolsters the campaign performance and streamlines business operations (source: Statista). Thus, marketers get a clear view and understanding of audience needs that further leads to increased user engagement and improvises consumer experience. 
Retargeting: This is one of the most preferred practices by marketers and during festival time, retargeting the consumers can boost sales massively. This is because specific deals and discounts for retargeted users encourage them to complete the previous pending actions and sometimes even encourage them to make new purchases. It primarily focuses on the consumers who are already aware of the brand, or have shown interest in its offerings but didn't make a purchase. This practice makes it a little easier for marketers since it acquires and re-engages the already existing user base who had shown interest in the brand at some point in time.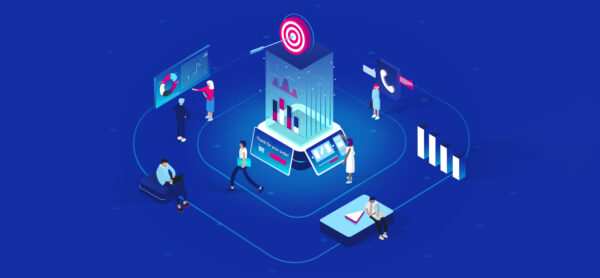 Rich Media Ads: As the name suggests, this advertising form is revolutionizing the digital ecosystem and improving sales both during the regular and festive days. Since it renders content in the form of storytelling incorporating interesting, engaging and playable elements that encourage users to interact with the campaign. Owing to this specialty and characteristics, brands have been incorporating rich media ads in their marketing toolkit because they feel that such ads deliver effective outcomes with accelerating sales. 
Coupon Advertising: Coupons have come a long way and now have also become an essential part of marketers' media toolkit since their promotional deals and specific discounts never leave any stone unturned. As per the Mobile Coupons: Global Strategic Business Report, mobile coupons are projected to reach US$1.6 Trillion by 2030 and during festivities, it can drive great brand awareness and boosts sales (source: Globe Newswire). Coupons and promotions create a sense of urgency among users to try new offerings at better deals. As a result, it enables brands to reward existing consumer base and also fosters brand loyalty leading to higher retention rates.
Therefore, with an understanding of users' needs and wants from a brand, marketers can effectively execute a festive campaign with strategic planning, creative advertising, and a consumer-centric approach. So, during the Indian festive season, I wish brands good luck for their marketing efforts and user acquisition hunt where implementing the above-mentioned solutions can actually make a difference in the brand's presence as well. These solutions are efficient in holding user attention towards a campaign or it can also be said that it's a secret to sustain the digital landscape during the festive season. 
Written By: Sanjeev Bankira, Country Head – India & MENA, Applabs