Nine Wins for Applabs at Adgully Awards Datamatixx & Digixx 
As a new-age startup incorporated with an advanced AI tech stack and data math, Applabs has bridged the gap between advertisers and audiences. And this feat has been well received as we have added more trophies to our tally of awards! We recently bagged 9 medals at Adgully's Datamatixx and Digixx Awards that were honoured among all the industry's big players and enabled us to make an identity in the AdTech ecosystem.
Take a look at our winning awards and accolades that make Applabs, a reliable Self-Serve DSP for clients:
At Digixx, we won 5 trophies; 2 Gold, 2 Silver and 1 Bronze for Campaigns like Data, Analytics and Optimisation, Influencer Marketing Campaign for Josh; Insight & Research, Programmatic & Performance Marketing for MobiKwik and Blinkit; and the prestigious trophy of Most Promising Digital Agency for Applabs Media.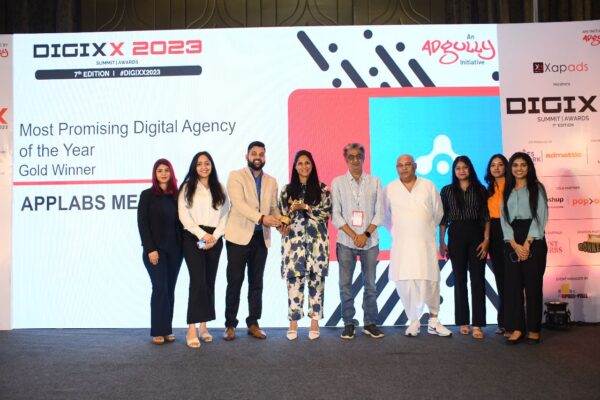 At Datamatixx, we won 4 trophies; 2 Gold and 1 Bronze and Silver for Campaigns like In Mobile App Monetization for Blinkit and Best AI Startup for Applabs Media; Excellence in Measurement or Analytics Capability for JOSH – VerSe Innovation and Mobile In-App Install Campaign for Blinkit.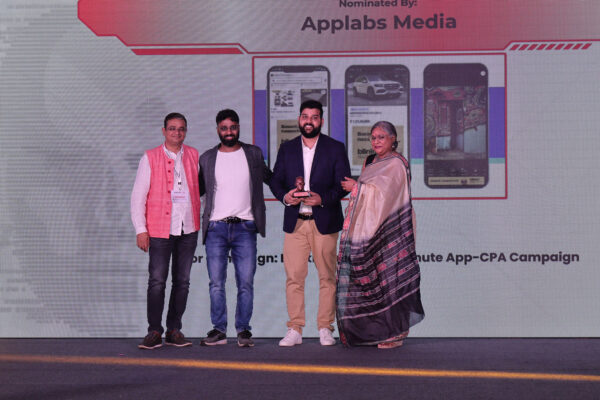 On winning this most significant milestone, Sanjeev Bankira, Country Head – Applabs expresses his excitement saying, "Can't imagine that we have come so far! We started in 2020 and in a shorter time span, achieving new successes, getting honoured with awards and being recognised as the Best AI Startup; feels like a dream come true. Where many startups strive to sustain the digital landscape, Applabs being a new-age tech has started achieving a name among industry players. This has become possible with the untiring efforts of all our team members and partners who trust and rely on our services to make their campaign a successive one".
Applabs being an AI-driven Self-Serve DSP amplifies the campaign performance through its premium OEM inventories, apps and other associated features. This empowers brands to boost their ROAS with maximised reach and presence effectively.