How Technological Innovation is Curbing Digital Advertising Fraud?
The digital world is ever-evolving with dynamic online mediums that it's efficiently revolutionizing the advertising ecosystem. This is massively driving a monumental growth in demand for online offerings but simultaneously increasing the risk of ad fraud too, where its estimated cost in 2023 is expected to be 100 billion U.S. dollars (source: Statista). This is because of the rapid increase in internet and smartphone penetration that encourages netizens to spend quality time online thus engaging with brands and leading to, a meteoric rise in publisher inventory that is consequently opening a window for ad fraud.
Louis J. Freeh has well said that "The fraudster's greatest liability is the certainty that the fraud is too clever to be detected". But, all thanks to the technological innovation that isn't only empowering the digital landscape but is also efficiently curbing the ad frauds and associated unethical marketing efforts which affect businesses.
Let's discuss how brands can mitigate the consequences of digital ad fraud and how technological innovation is curbing them.
We live in a cyber-verse where fraud is a real-time concern, especially in the mobile ad ecosystem where one common ad fraud is, when hijackers use bots to generate clicks, resulting in non-human traffic. However, every problem comes with a solution; similarly, the case of ad fraud and fraud detecting mechanism associated with it. 
Its risk gets decreased with a blend of AI/ML-based technologies and anti-fraud tools that eliminate fraudulent traffic. This is why, since 2022, the adoption of AI-enabled ad spend has increased YoY and is estimated to reach 1,300 billion U.S. dollars by 2032 as AI is helping advertisers to effectively improvise ad transparency for better returns (source: Statista). 
MRC Accredited Fraud Detection Tools: Such tools leverage AI and efficiently detect fraud or any unethical advertising practices because they have been developed not only to monitor ad campaigns to the minute detail but also to give credit to the best-performing channels. MRC Accredited Fraud Detection Tools employ algorithms and provide data cleansing solutions incorporating metrics like IP addresses, device information, user behaviour and a lot more, to blacklist real-time fraudulent traffic. Moreover, this also helps in validating the first-party data as these frequently identify the non-human traffic contributing to ad fraud. Relying on such solutions ensures authenticity and accuracy and removes suspicious actions to maintain brand safety & hygiene.
IAB Mechanism: Interactive Advertising Bureau (IAB) provides marketers with initiatives like Ads.Txt Certified Traffic and Seller JSON which helps in identifying the approved suppliers of the publisher's inventory. Ads.Txt being the authorized digital seller is the safest and most secure way of increasing brand transparency and combating ad fraud in the digital ad ecosystem. Since it's an IAB-initiated file that gets added to the domain, supports networks & partners, and declares whether the platform is authorized to sell the inventory or not. 
This is because when advertiser refers to Ads.Txt Certified Traffic, they get served with traffic that is more likely to be legitimate and the publisher has taken proper steps to verify the sellers' identity in the supply chain. Whereas, Seller JSON allows media buyers to find and check the entities that are intermediaries or direct sellers of digital adverts in the ecosystem. The implementation of Seller JSON helps advertisers to discover the actual and final seller of the nodes and bid requests in the supply chain for programmatic purchases.
AI-Enabled Self-Serve Platform: AI-enabled infrastructures such as Applabs Self-Serve Platform play a vital role in contributing to a fairer ad landscape as its real-time campaign analysis provides marketers with each nitty-gritty of its performance to make informed business decisions. It comes equipped with a blend of innovation and an anti-fraud mechanism that prevents data skewing. This curbs the fraud at the initial stage of the campaign lifecycle and filters out the bot traffic. Therefore, marketers trust to wisely spend on real clicks and fight fraud via such platforms wisely.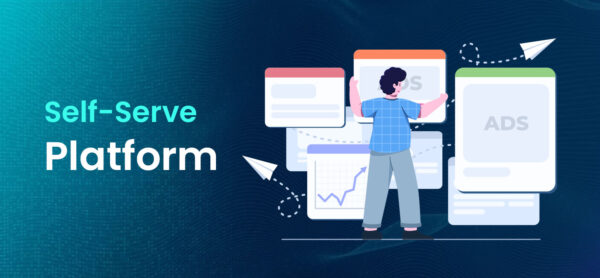 Predictive Algorithms via AI/ML: This has become a powerful solution for fraud detection since Artificial Intelligence coupled with machine learning & deep learning analyses large data sets in real-time and identifies suspicious patterns which help marketers to monitor the source, originating bots. Predictive analytics via AI/ML monitors the frequent happening or common actions and behaviours from historical data that indicate fraud and help advertisers to further improvise their fraud detection capabilities. This results in quality Return on Investment (ROI) with effective campaign optimization.
Even with the growth in consumerism and evolving digital landscape, fraudulent practices are getting eradicated to a great extent as marketers are incorporating various ad fraud practices similar to the few mentioned above. Such solutions are effective in curbing digital ad frauds and are making the ecosystem more fraud-free and safer to advertise better and where it matters. Leveraging these technological developments also enable advertisers to focus both on viewability and quality of the traffic while executing campaigns as it helps in preventing the drainage of marketing expenses.
Written by Sanjeev Bankira, Country Head – India & MENA, Applabs